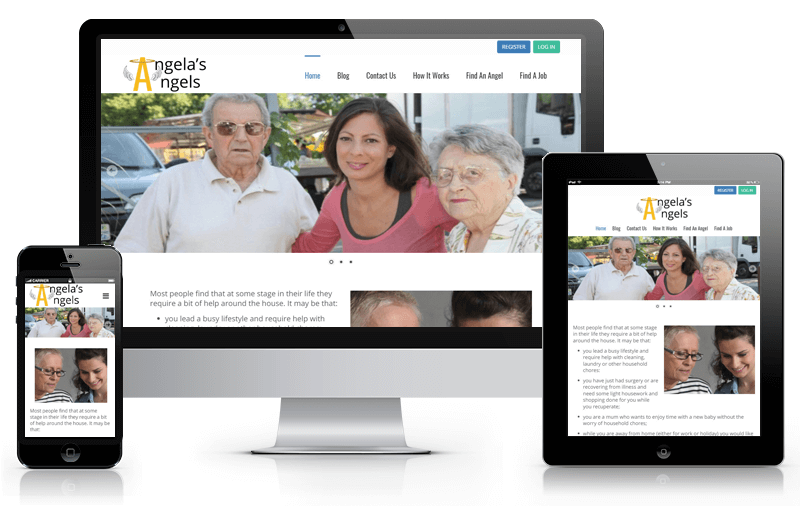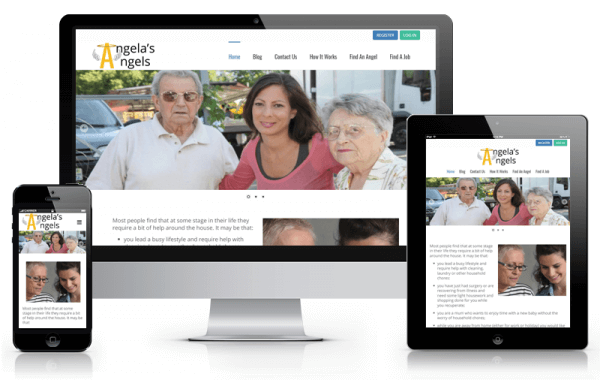 The Brief:
The client wanted a marketplace connecting helpers ("Angels") and those needing help ("Hirers") for doing odd jobs, breaking the traditional model of employment. It had to be easy for their customers to use, be fairly intuitive and work across all devices.
We came on after the project had stalled with their previous developers.
We loved the passion the client brought to the table along with, what we agree, is a fantastic idea that can help a lot of people across Australia.
The Solution:
There were no solutions currently on the market, so we took something that "kind of did the job", which the previous developers had begun implementing. It needed extensive customisation to fit the specific requirements of the project.
We are particularly proud of the way we programmed how it handled locations. Through a combination of ajax calls, jquery and php it dynamically pulls the suburb from the database, based on the postcode the user inputs.
Because we were expecting heavy use of the site, we spent quite a bit of the development time reducing database calls, decreasing memory usage and making the experience more seamless.
The Reaction:
I had been working on my site design for nearly two years before I contacted Mike at Intelliwolf. My previous developer had let me down with the quality of his work and his non-adherence to timelines so I was a bit sceptical about trying someone else.
As soon as I contacted Mike I regretted that I had left it for so long. He was great to deal with, understood my business concept and suggested several enhancements to make it work more effectively.
I now have a website that is easy for visitors to navigate and easy for me to update as necessary. It is so much better than I had ever imagined it could be and I am proud to promote it.
Thanks Mike!
The Website:
See more at Angela's Angels